What we do...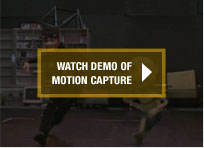 The creation of a 3D representation of a live performance.
We have a fully functional studio equipped with a Vicon Motion Capture system capable of capturing 4 persons simultaneously. We can edit and blend takes from the motion capture to create stylized keyframe animations.
The beauty of mocap is that it takes the time out of manual keyframe animation and we can have an animated sequence completed in days rather than weeks.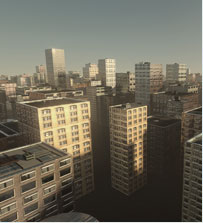 Our team comprises of talented 3D artists who specialize in lighting, modeling, character animation, textures and compositing.
We provide services in:
Architectural visualization (Interior & exterior)
3D graphics and animation
Wire & Rig Removal
Integration and 3D Tracking Services
Rotoscope
Paint Matte Extraction
Green/Blue Screen Compositing
Product and Background replacement
Dirt/Scratch Removal